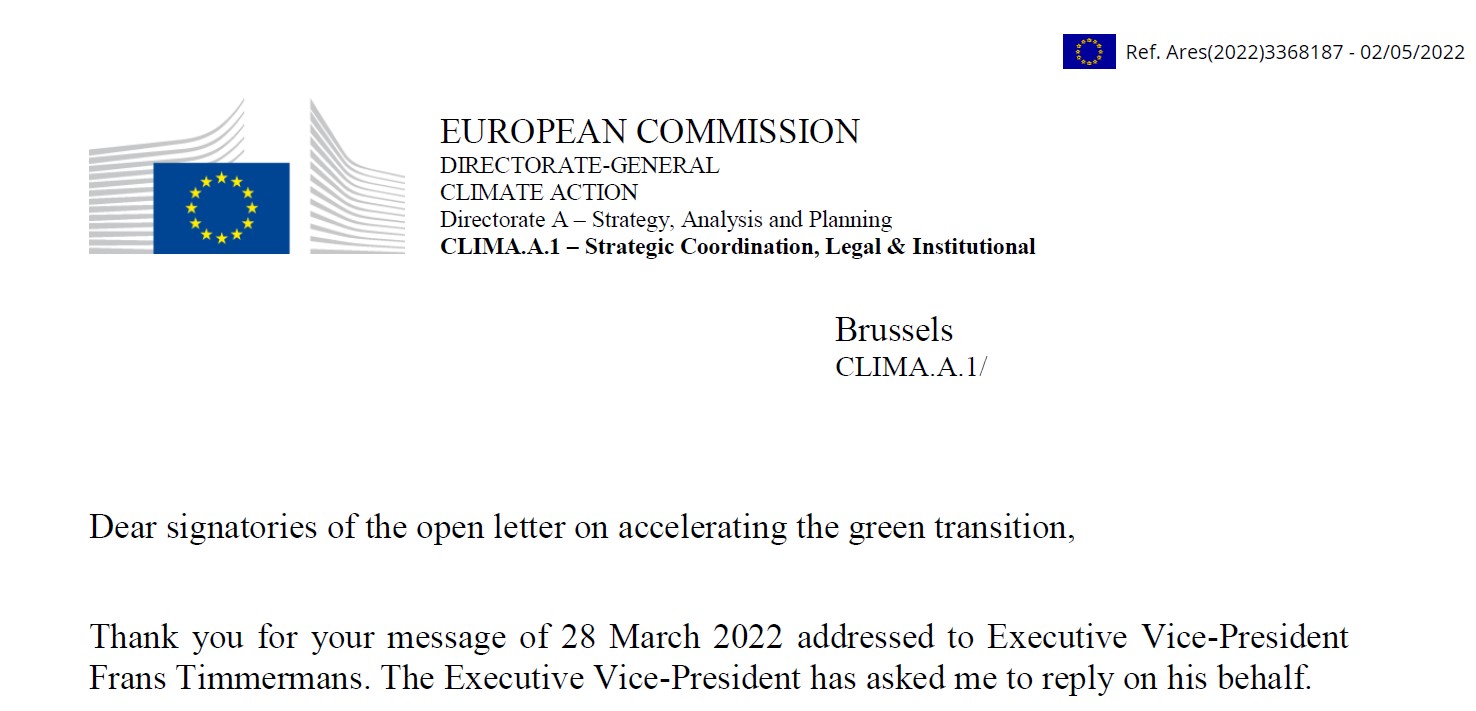 Finnish Climate Grandparents signed an open letter to the EU Commission Executive Vice-President Frans Timmermans, who is responsible on the climate action of the EU. The open letter was supported by more than 80 scientists and civil society organisations.
The letter called for more ambitious climate policies and to take action to speed up and implement measures that reduce emissions not by 55% but by 65% by 2030.
The letter was responded by Luca De Carli, Head of Unit of the Directorate-General Climate Action on the behalf of Timmermans, by his request.
The main message of the EU response is While the Commission shares the view that the green transition needs to be accelerated, the best way to achieve this acceleration is not a 65% target, but instead swift implementation of the enhanced 2030 target laid down in the European Climate Law, and to advance quicky with the implementation of the European Green Deal and the REPowerEU plan. You can find the response here.